Minnesota Metropolitan Regional Trauma Advisor Committee (MMRTAC)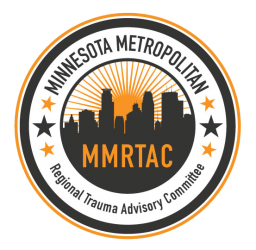 The Minnesota Metropolitan Regional Trauma Advisory Committee (MMRTAC) represents the healthcare systems in the seven metropolitan counties of Anoka, Carver, Dakota, Hennepin, Ramsey, Scott, and Washington. Minnesota Statues §144.408 defines the functions of the MMRTAC to advise, consult with, and make recommendations to the Minnesota (State) Trauma Advisory Council (STAC) for regional modifications to the statewide trauma criteria to improve patient care and accommodate specific metropolitan regional needs.
The STAC seeks the advice from the Regional Trauma Advisory Committees (RTACs) across Minnesota regarding process improvements, implementing and updating the trauma hospital level designation criteria, and to adapt, modify, and implement the criteria as appropriate to accommodate Minnesota's unique geography and the state's hospital and health professional distribution.
The Metropolitan Emergency Services Board serves as the administrative and fiscal agent for the MMRTAC.
MMRTAC Dates 2023 7AM-9AM
All meetings will be In-Person at the 
Metropolitan Counties Government Center
2099 University Avenue
St. Paul, MN 55104
August 24
November 23 (A new date will be selected in 2023)